Stethoset, earpiece or headphone for the tour?
The tourguide stethoset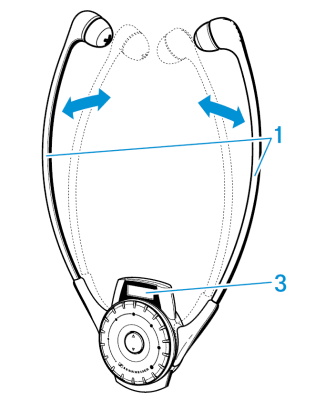 The classic 'stethoset' tour guide receiver, developed by Sennheiser Germany, provides a simple, one-piece receiver that excels for visitor convenience. They are great for fast-turnaround tour groups or when running 'open days' where you may have many visitors joining short tours. Unfortunately, stethosets are unsuitable for use outdoors when its raining, as the devices can be damaged by moisture. They are also unsuitable for use in environments with air-borne fine dust like a cement works, quarry, or flour mill; this is due to the operating mechanism of the ear-bows.
Tour guide earpiece
So, if the environment is unsuitable for a stethoset, choose a system with a separate tour guide receiver that can be put into a pocket or worn on a lanyard beneath a coat. Protective pouches for the tour guide receivers are available accessories. In dusty environments, there is a wide range of tour guide earpieces (single ear) available. In wet weather, many single earpieces will work well and survive an occasional shower. These earpieces are suitable for sanitizing with an alcohol wipe.
Another option is to issue new earphones (ear-buds) to listeners for them to take-away. Low-cost earbuds are available in bulk packs.
Tour party members could also use their personal ear-buds from a smartphone or audio player (almost all tour guide receivers have a 3.5mm mini-jack socket for headphones).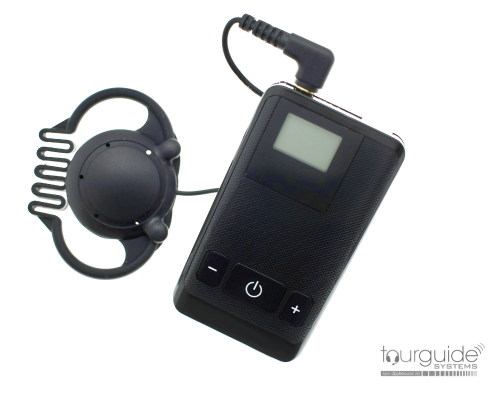 VIDEO How to fit a tourguide earpiece?
So when are tour guide headphones best?
Well, that depends on several considerations.
its usually easier for the tour participant to listen to the tour talk with sound in both ears
less ambient sound to destract the listener from the tour talk
recommended for listening to simultaneous translation
in high-noise environments (see our Blog about eardefenders)
We're happy to advise which headphone will suit your tours best and you can try before you buy with all of our systems and headsets.
Which type of tour guide headphone?
on-ear (supra-aural) where the earpads rests on the ear

this allows the tour party guest to hear some ambient sound – great for city tours
lightweight – so more comfortable to wear for longer tours

over-ear (circum-aural) where the earpad covers the whole ear and rests on the head

this provides some sound isolation (varies between designs) from ambient noise – great where you need your tour listeners to focus on the tour talk
ideal for shorter tours or events; consider that some tour guests may prefer to avoid wearing these larger headphones for long periods or in warm environments (if necessary, ensure there are sufficient rest breaks).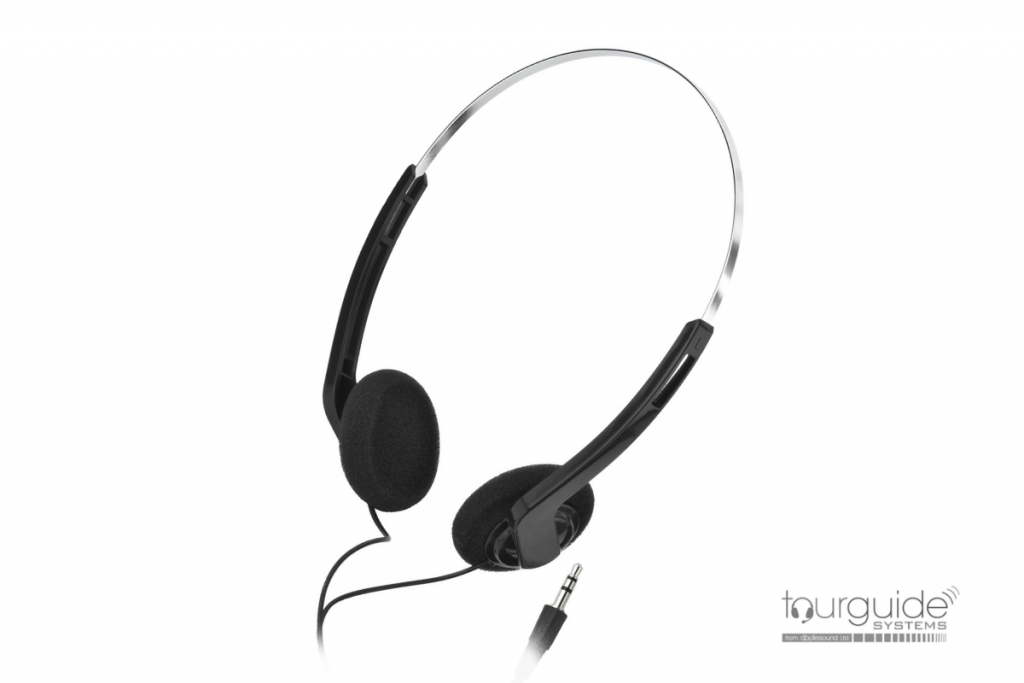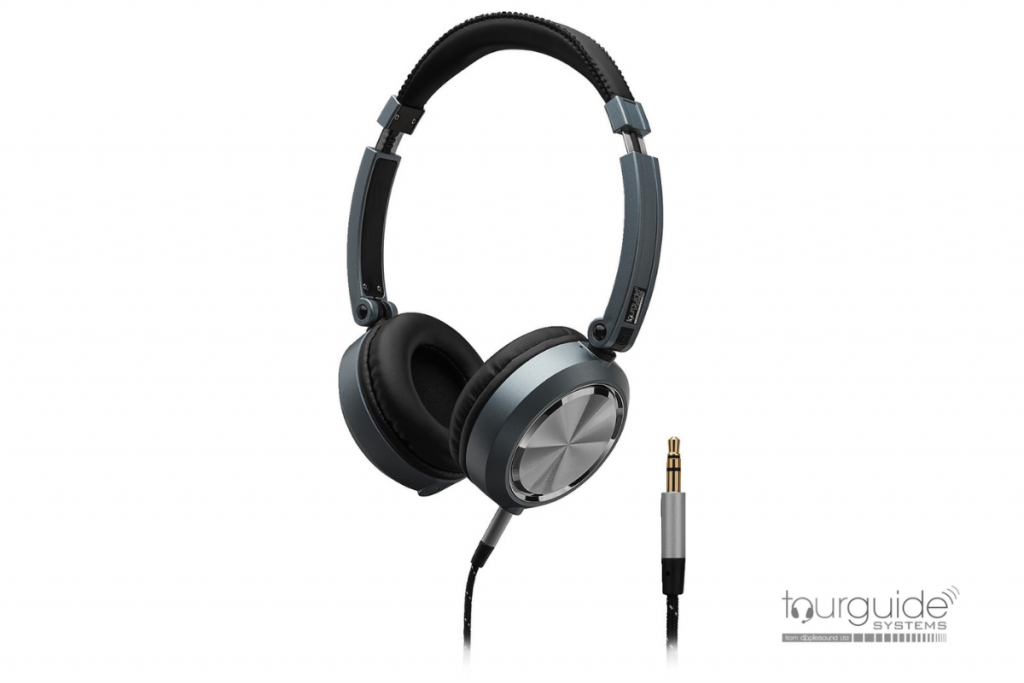 Visit our website to view a selection of our tour guide headphones to buy or tour guide headphones available for hire.