Noisy environments and hearing protection for plant tours
The first consideration is whether hearing protection is mandatory – while this may be the case for employees like machine operators, it may not be mandatory for visitors during a short tour of your plant. This is something to ask your Health & Safety Officer to assess.

Generally, when on the plant tour route, if you need to raise your voice to hold a conversation with the person next to you then a standard tour guide headphone will allow everyone to hear with the plant tourguide speaking normally. However, if you need to shout to the person stood next to you, then a hearing protection headphone or headset is likely to be required. We have a range of ear-defender headphones and headsets that have been carefully selected for practical use, comfort and performance. These are available with our short-term hire systems as well as for purchase.
Browse our range of Ear-defender Headsets
HEALTH & SAFETY INFORMATION
Harmonised European Standards for Personal Protective Equipment (PPE) have been developed as the preferred means of demonstrating equipment conformity with the basic health and safety requirements (BHSRs) of the EC Personal Protective Equipment Directive (89/686/EEC).
Only equipment which meets these BHSRs is entitled to carry the CE mark and to be sold for use in the EC.
We supply 3M Peltor products that are CE marked and full attenuation data and SNR values are available.
WARNING: All hearing protection affords limited protection. The user is responsible for the proper selection, use, care and maintenance of headphones or ear-defenders for plant tours. Improper selection (including under/over protection), use or maintenance may lead to serious hearing loss.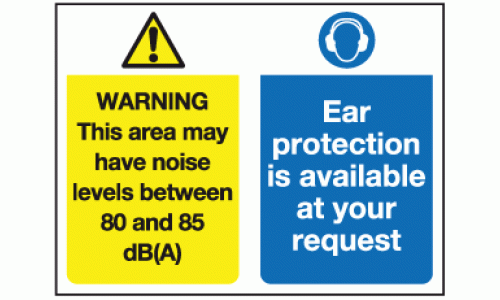 VISIT THE HEALTH & SAFETY EXECUTIVE WEBSITE FOR STATUTORY REGULATIONS, NOISE AT WORK