Our Digiwave tour guide hire system offers wireless, two-way discussion with up to six simultaneous talkers and a group size of 400+. Ideal communications solution for social distancing in the workplace.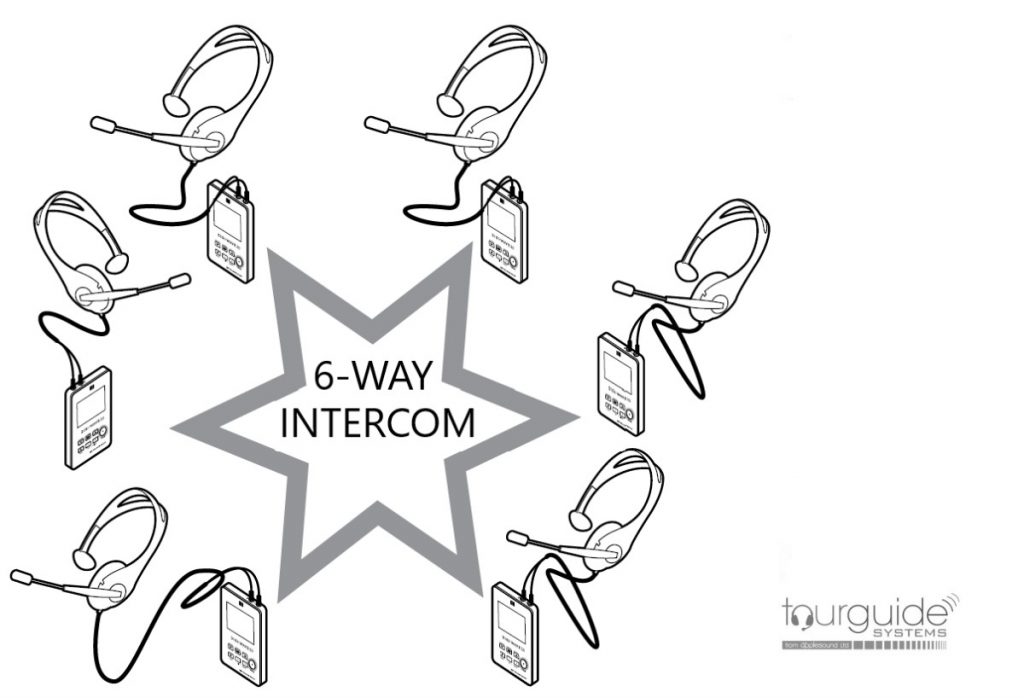 Training & staff induction can all be improved with two-way (full-duplex) communication that facilitates interactive tours and training sessions with participants up to 30 metres apart. Ideal for staff training scenarios, instructors with students for teaching environments, command control centres – include up to 14 interpreter channels.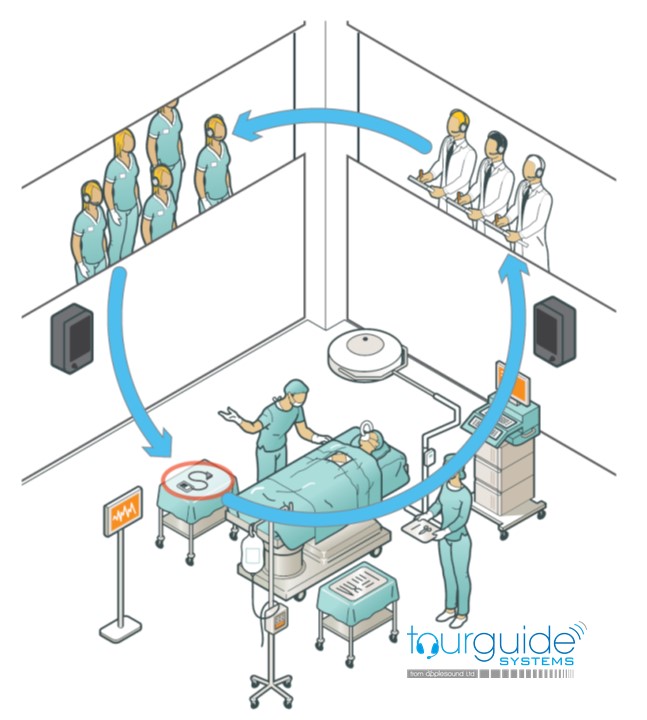 Configurable function of the TALK button:
push-to-talk to ask a question or join the discussion
intercom allows up to six talkers in the group to talk freely (full duplex / open discussion) where participants of a group may discuss without the need to push-to-talk every time.
Expand Your AV System with Wireless Audio
Digi-Dock provides the Digi-wave system with an audio interface to external audio-visual systems (applications like telemedicine) or long-cable remote links.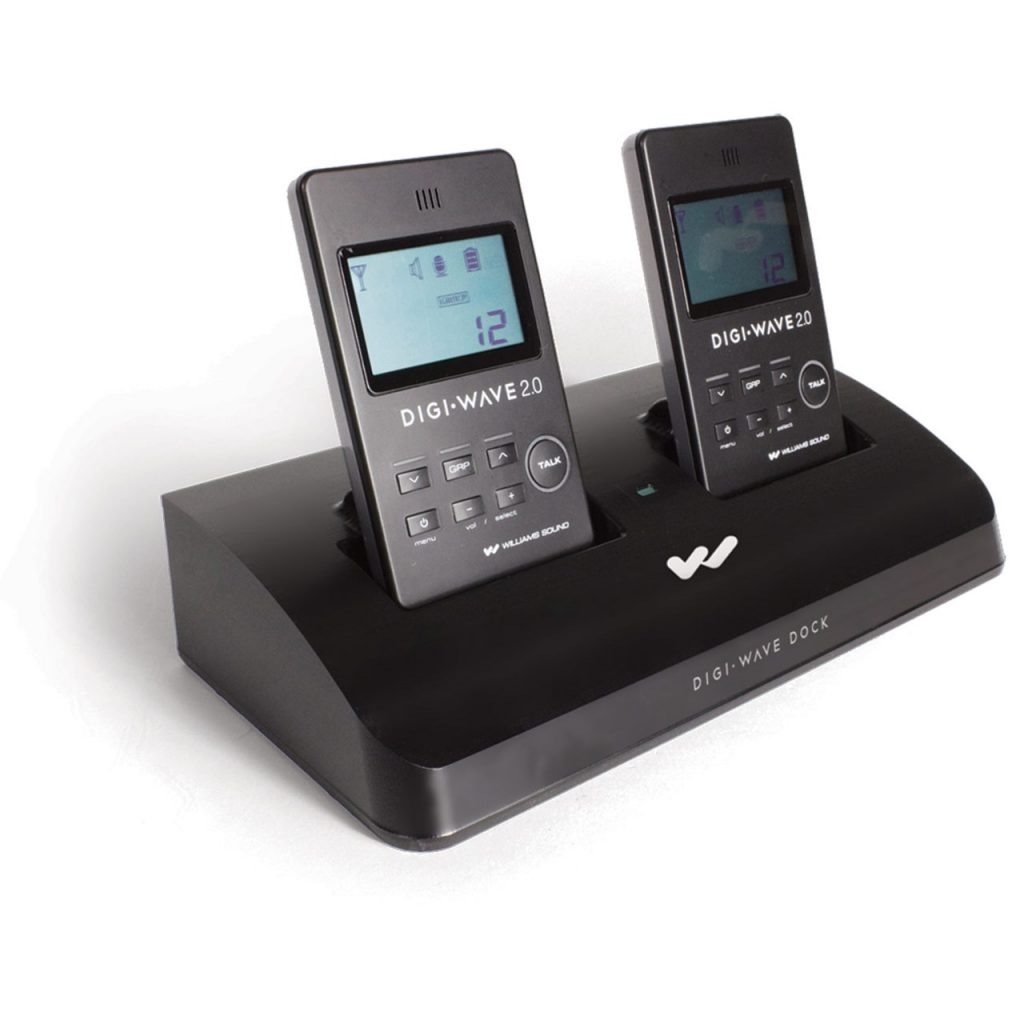 Why Digi-Wave?…..consider these features.
Full duplex operation (open two-way speech between activated units, i.e. no 'push-to-talk' action)
Programme for two, four or six units to talk simultaneously within a group
Run four simultaneous groups in full two-way speech mode
Built-in microphone and speaker
Compact, stylish and completely portable
14 hour battery life
Comprehensive range of headsets for tourguides
State of the art digital technology for clear, high quality audio
Patented, frequency hopping technology minimizes interference from other devices
Hire Digiwave Two-way Headset Communications Packages.
Bespoke hire packages
Configured for you and ready-to-use upon delivery
Comprehensive range of microphones, headsets, Peltor ear-defenders and headphones
1-2-1 to group sizes 400+ participants