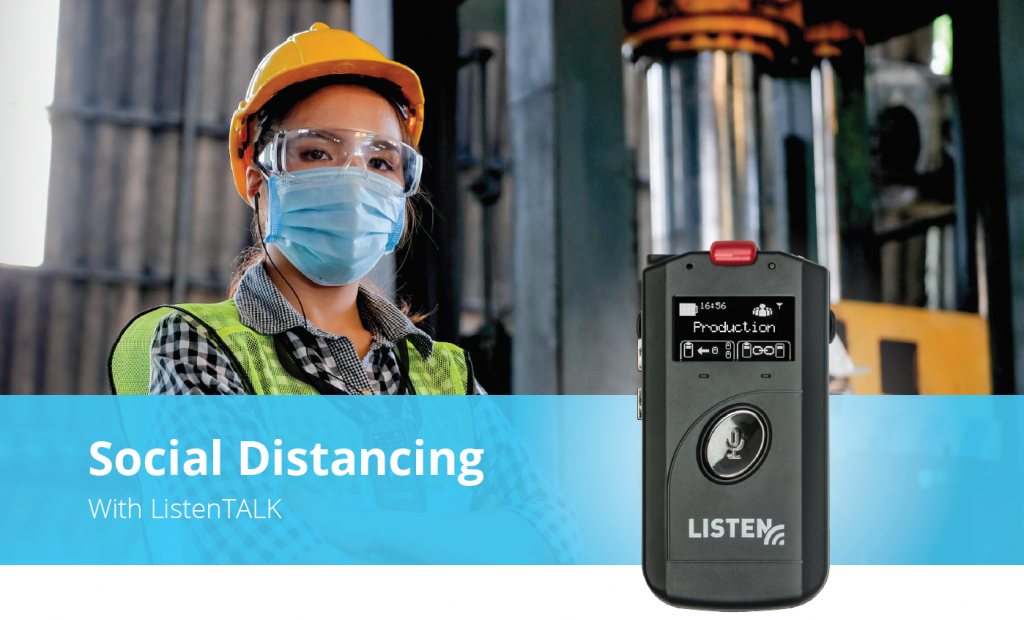 Communication for your personnel at your COVID-Secure workplace

ListenTALK is a mobile two-way communication system, allowing teams to maintain a safe distance at work. The wireless system features a sleek, wearable transceiver (combination transmitter/receiver) that enables mobile group communication with the touch of a button. ListenTALK is the long-term solution as people begin re-entering the workplace.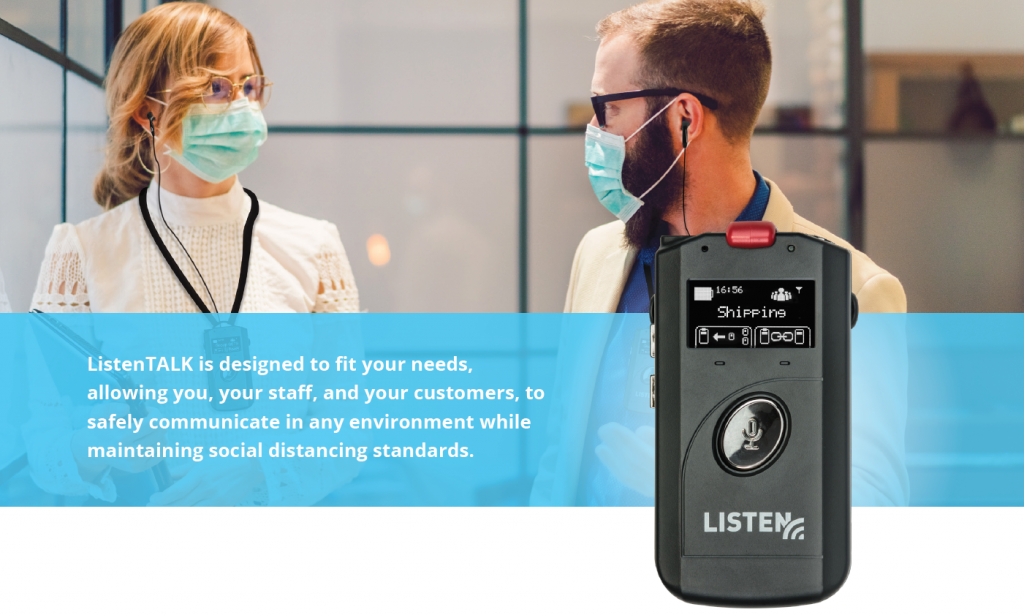 Communicate clearly, while maintaining a social distance
Eliminates barriers including distance, face masks, background noise, and hearing loss
Various headset options – lightweight to ear-defender
Easy to setup and sanitise between use
Licence-free, stand-alone system
Interface with external audio devices – e.g. for expanding the audio of a Zoom presentation or MS Teams conference call to the ListenTALK participants
Up to 10 work groups for separate teams in the warehouse, shop floor, load bay for example.

Contact us about your requirements
Call 01244 456 899
Delivery to the UK and EU.