---
The UNITE Tour Guide System from beyerdynamic is easily configured for various tour talk modes. Options include one or two guides presenting, participant talkback, playback of audio from external media sources like a TV/video clip, and adding simultaneous translation channels.
---
Tour Guide with Participant Talkback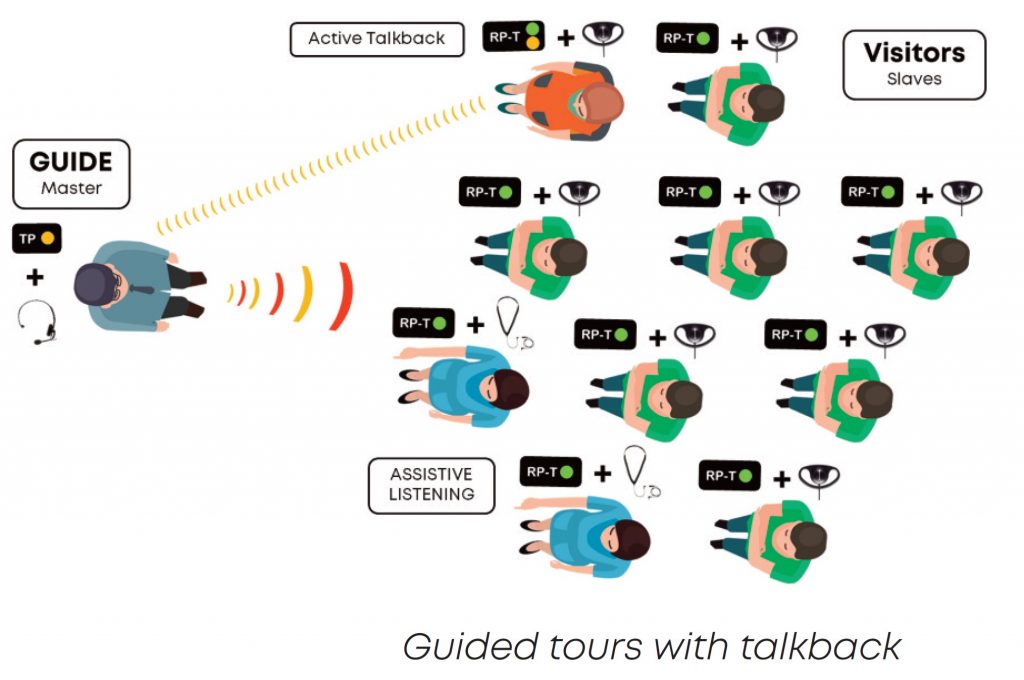 The guide talks hands-free while any one participant may join the discussion or ask a question by pressing their Talk button. You can also choose to allow one or two participants to talk at the same time.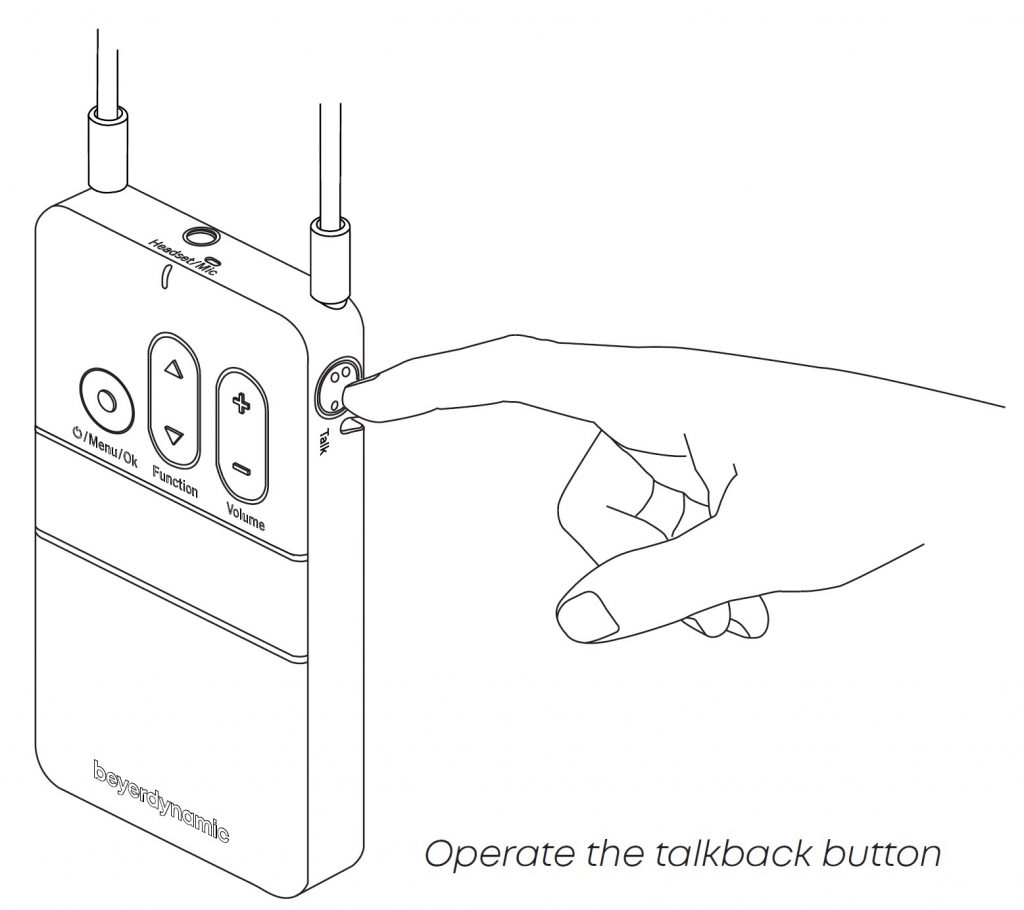 ---
Two Guides Presenting to One Group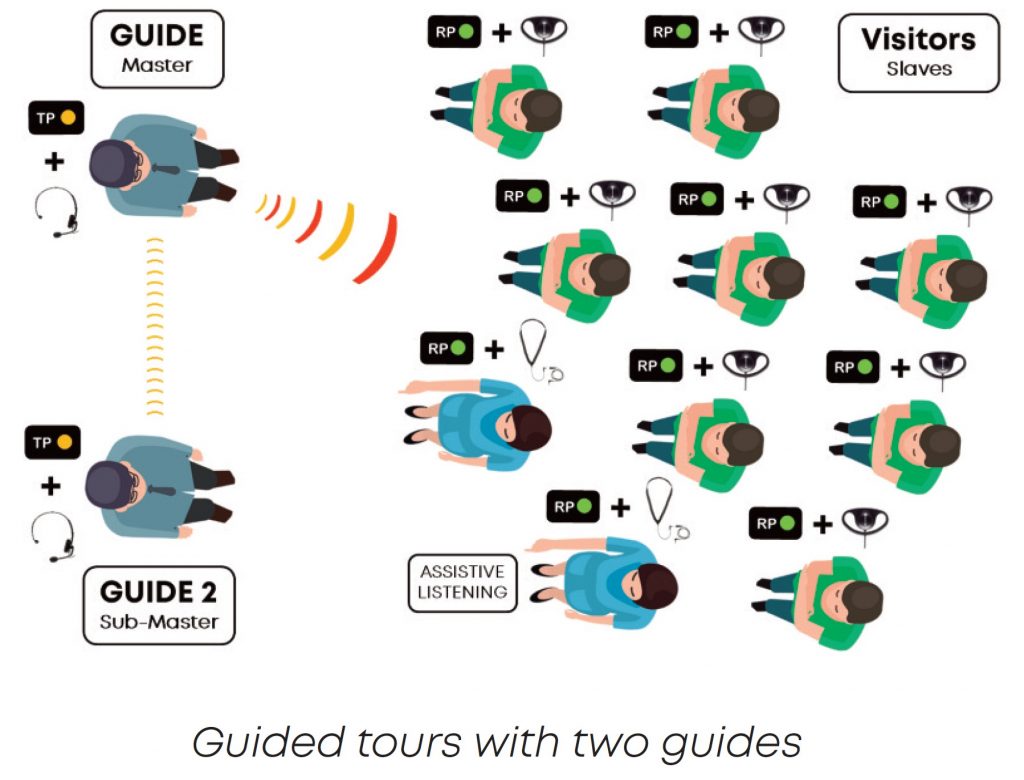 The tour guides may use either a head-worn microphone & bodypack or hand-held microphone/transmitter. They may speak freely with all participants listening.
---
Audio Playback to the Tour Group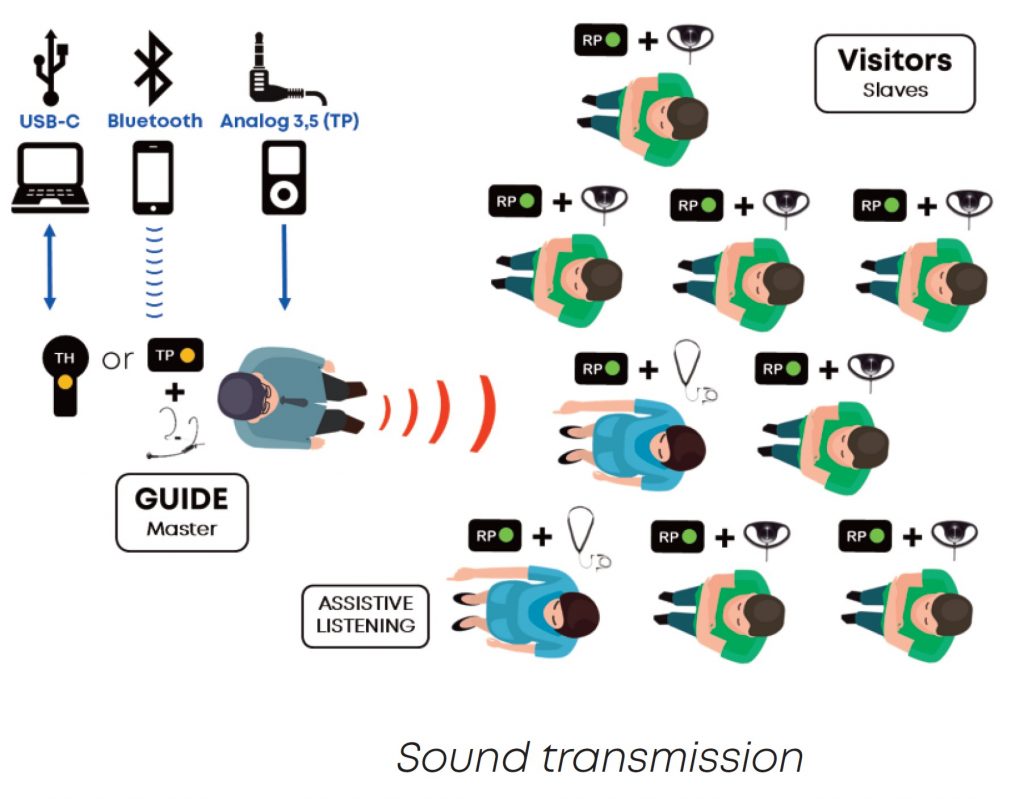 UNITE provides connectivity for playback of external sound. The Leader device has 3.5mm jack socket, USB-C, and Bluetooth Audio.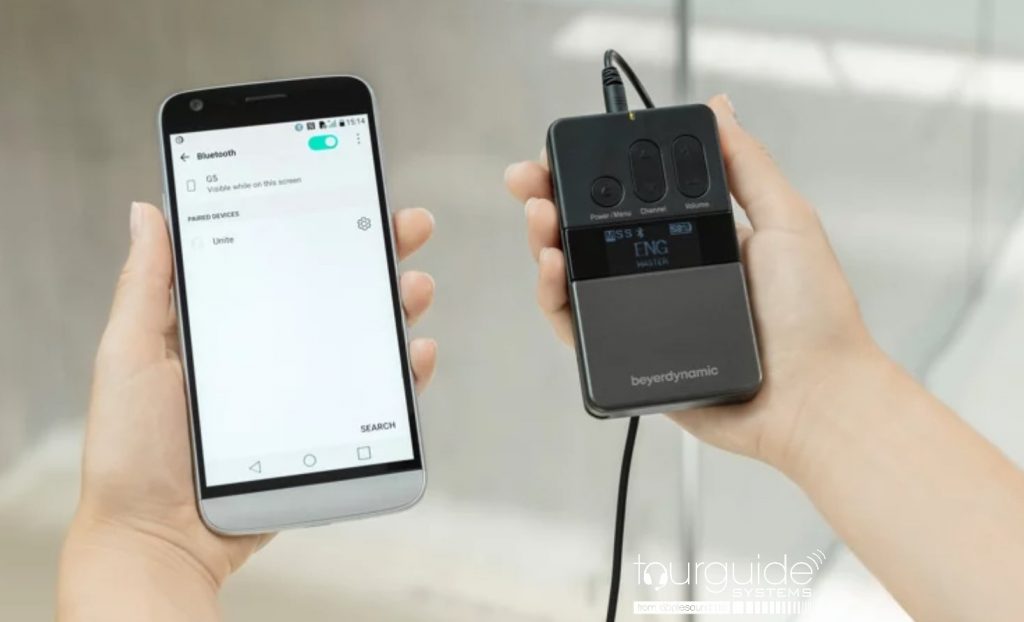 ---
Call 01244 456 899